Historically, salespeople have had a somewhat negative image.

This may be because, in a consumer-based society, selling is often seen as trying to make people buy things they don't want or need. Salespeople over the years have used different selling techniques, some of which can be manipulative, designed to get sales at almost any cost.
As the cartoon says, "People like sincerity – learn to fake that and you've got it made."
But, with the rise of digital technologies, the world as we know it is rapidly changing. Mobile and social media are among the many factors that are rewriting the rules of selling.
No longer can businesses rely on mass media to deliver their messages in the form of advertising.
Mass media has become fragmented, split into a myriad of pieces and multiple channels.
Marketing has become both personalized and participatory, with consumers wanting input into the products they will buy.
The buyer is now in control as broadcasting approaches have moved to narrowcasting based on specific characteristics ("microtargeting") and the pulling of information by consumers as needed.
Selling is not just about closing anymore. It is about managing conversations and creating positive relationships with consumers on a long-term basis.
Word-of-mouth has become powerful with the new social media, but, because anyone can do it, companies have lost control of messaging about their products and services. A disgruntled consumer can damage to a company's reputation with a well-designed tweet or photograph.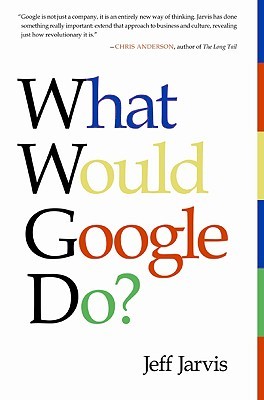 This fact was brought home in rereading Jeff Jarvis's 2009 book, What Would Google Do?
In the book, Jeff describes his battle with computer giant Dell, and how he created the "Dell Hell" meme that spread throughout the Internet. Only when Dell paid attention to its customers via the Internet and responding positively to relevant criticisms did things turn positive for the company again.
From reading the book, I came up with these new rules of selling, and some of their implications:
"Customers are now in charge." (And will talk to each other.)
"People can find each other." (And, can organize if they have to.)
"The mass market is dead." (It is now a mass of niches.)
"Markets are conversations." (Salespeople will need to become good conversationalists.)
"We have moved from scarcity to abundance." (Consumers have many choices of products and services, so need to be treated well when they choose yours.)
"Customers can be collaborators." (Use them to test their ideas and suggest new features or services.)
"Networks and platforms are the most successful businesses." (Successful companies are the hub of relationships, not selling commodities.)
"Openness is the key to success."  (We need to build trust in everything we do.)
These new rules require a new approach to both sales training and business strategy.
Companies that want to keep up need to try out all the new mobile and social media tools that are available, first within their company, to see what works, and later to select the tool it will be most helpful in maintaining profitable long-term relationships.
Learn which tools are best for specific communities and demographics.
Winning customers has become hard work in the current hypercompetitive business environment, so if you can build a client portfolio, you also need to work hard at keeping them.
The Shift in the Technologies of Selling
| Prior to 2006 | 2006 and Beyond |
| --- | --- |
| 1970s – eight-track and cassette sales training – listening in cars | The rise of social media and social networking |
| 1980s – In-house corporate universities and third-party sales training | Collaborative selling |
| 1990s – sales simulation and sales skill assessment | The informed consumer: the information explosion |
| 2000s – mobile phones and laptops deliver sales training | New generation of consumers. Mobile learning |
Since about 2006, social networking, social media, and mobile apps are gradually replacing sales training through recordings, binders, job aids, and books.
The newer generations expect to collaborate with salespeople in getting the information they need to make a purchasing decision.
Consumers are much more informed than before because of the incredible amount of information available online.
If you are a salesperson that hasn't started yet, it's time to dive into this new world.
The following two tabs change content below.
Gary Woodill is a senior analyst with Float, as well as CEO of i5 Research. Gary conducts research and market analyses, as well as assessments and forecasting for emerging technologies. Gary is the co-editor of "
Mastering Mobile Learning
," author of "
The Mobile Learning Edge
," and the co-author of "Training and Collaboration with Virtual Worlds." He also presents at conferences and is the author of numerous articles and research reports on emerging learning technologies. Gary holds a doctor of education degree from the University of Toronto.
Latest posts by Gary Woodill (see all)